I love a good vodka cocktail, and if you are reading this, chances are that so do you. Vodka-based drinks date as far back as the 9th century. It has been a prevalently loved drink that has also played a part in some of the most tantalizing and perfect-tasting drinks, like cocktails at parties and get-togethers. It's a very versatile drink that can be taken in different ways, and vodka is also a perfect ingredient used in creating a wide variety of drinks.
Its versatility makes it a perfect base to mix your drinks. Its rich flavor, due to the rigorous distillation process makes budget vodka perfect for blending into drinks without standing out with a concentrated undertaste. The perfect mix begins with understanding the ingredients to be used; vodka, for one, is of different types, and they are differentiated based on their production process.
No matter how similar the taste, there are different kinds of vodka drinks that go perfectly well with other types of flavors, and it takes experience in mixing cocktails and drinks to be able to pick which vodka is the best to make your cocktails truly exceptional. To help you pick the perfect base out of the many different types of vodka for your cocktail drinks, we will start with a breakdown of the different kinds of vodka out there as well as give you some tips to help you pick the perfect base for your best vodka made cocktail.
To add a little bit of extra flavor, we would be throwing in some of the most popular vodka cocktails out there so you have a lot of options on what cocktail want to try out next.
HOW TO CHOOSE THE BEST VODKA FOR YOUR FAVORITE COCKTAIL
Choosing the best vodka to mix your cocktails all comes down to understanding the different types of vodka drinks that are out there. They are distinct flavors and how they play out in a mix. In most cases, vodka is differentiated and characterized based on the ingredients used to make them and the most distinct ingredients that give it its taste.
Here is a list of different types of vodka, how they are made, and what they blend best within a glass.
Different Types of Vodka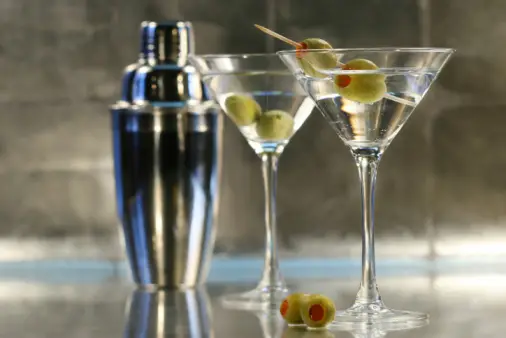 Grain Vodka
The grain type vodka is one of the most common types of vodka made from a variety of grains such as wheat, barley, and rye. It was created using a variety of distillation and fermentation processes. These rigorous processes help to sieve out impurities that may be present in the liqueur. While the fermentation process used to be the only traditional method of making vodka, more modern methods of producing high-quality vodka can include a double distillation process that blends different flavors seamlessly into the finished product.
Different combinations give you different results when you blend certain types of grains together to make your vodka drink. For example, you can get an earthy flavor from rye vodka, and you can also get a light and very clean vodka taste from wheat vodka. So whatever goes into the blend when producing the vodka drink in the initial stages would play a vital role in the final flavor of a vodka drink which will, in turn, add that signature taste to your cocktail.
Grain vodka usually gives a much smoother flavor making it a top favorite amongst many vodka connoisseurs, restaurants, and bars alike. All other types of vodka bring in their own exquisite flavor, but the neutral flavor and subtle taste of grain vodka make it a top favorite for many.
Potato Vodka
While most people are very conversant with grain vodka, not many are aware of potato-based vodka. Potatoes are a vital ingredient in producing some of the most elite liquor like vodka and vodka-based cocktails.
The process of using potatoes to make vodka starts by mashing the potatoes into a fine paste. Then we allow the paste to ferment over a set period of time. Once the fermentation of the potato paste is done, the distillation process commences, which works to remove every impurity present in the paste so that pure vodka can be created.
This type of vodka drink is popular in Eastern Europe and has spread throughout the world over time, making it a top favorite across the four corners of the globe. Although this type of drink tries to maintain the neutral character of vodka, it does add a little of its own tone-tasting notes of sweetness into the mix. The potato-based vodka is loved for its creamy mouthfeel and lack of alcoholic flavor which allows other subtle flavors from within delicate vodka to shine without masking them.
Fruit Vodka based cocktail
The fruit vodka works just like the grain type vodka in that it is a blend of natural ingredients. Still, in this case, instead of using grains, it utilizes a variety of fruits which releases its own distinct flavor into the fermentation process.
The combination of different fruits like apples, cranberry, pineapples, and other unique flavor combinations gives Polish vodka and you that distinct taste that sets Polish vodka and apart from other types of vodkas on the market of flavored vodkas already on the market of vodka drinks. Distilleries that specialize in fruit vodka use a rich blend of fruits and have the flexibility to create different flavors of drinks by mixing in different types of fruit in a much wider combination and larger variety than in grain vodka.
While potato vodka is loved for its sweet taste, the fruit vodka wins with a much sweeter taste and fruity flavor, making it ideal for pairing with other sweet fruity flavors of cocktails. So if what you have in mind is to make ginger beer create a sweet-tasting cocktail drink with vodka brands, then it will be best to mix it with vodka drinking a sweet fruit-based cocktail development with vodka.
Finding the Perfect Vodka for Mixing Cocktails
To find the perfect base for your vodka drinks, your need to first understand how different flavors play a role in the final taste. Since vodka does not have a specific ingredient and can be either made from fruit, grains, french vodka, olive oil, or potatoes, you need to understand each one to make the perfect match.
One distinct characteristic of every great vodka drink is that they have a neutral flavor compared to other alcoholic drinks like whiskey, bourbon, and wine. More and more every year, we see people adding new ingredients to the vodka mix to give it a very different taste and a unique vodka flavor compared to the traditional ones we used to know. So how, then, are you able to choose between best flavored vodka from this wide variety of flavors and the perfect vodka for your cocktail mix?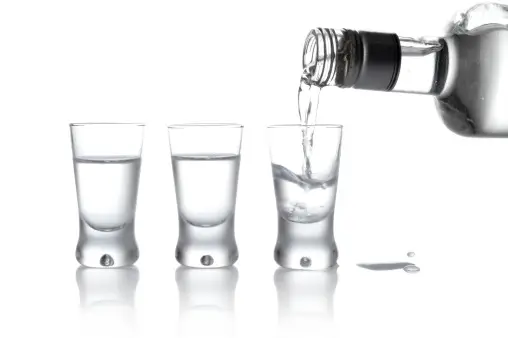 The right vodka cocktail for you depends largely on what kind of drink you want to make. Something sweet and juicy will have you with the fruit vodka. A sophisticated classic will make the grain vodka a top choice and the neutral spirit with a hint of sweetness will have potato vodka as the priority.
Potato vodka is often a good choice for the naturally rich flavor it carries. Grain vodka, however, is a great choice for any drink that is meant to be sweet elements have an overall neutral flavor since the lack of additional flavor notes in plain vodka will let the flavor of the drink stand for itself. Sweet, fruity drinks might benefit from the naturally-sweet flavor of fruit vodka.
Vodka Cocktails to Try
Now that you understand the different types of vodka drinks and how they are produced, we'll be going into some of the best vodka cocktails you can try and what you need to put it together. So if you want to make that cocktail the life of the party, here are some amazing combinations to try out.
Vodka Martini
The vodka martini is very easily the star of every party and an icon in every bar and restaurant. It is very easy to make since it includes only three ingredients which can be easily gotten off the bar. With a mix of vodka, vermouth, and bitters, you can make this classic by mixing cocktails yourself.
Remember that we have different types of vodka drinks mixing cocktails, and for this Martini, it is best to use the potato-flavored vodkas to give you that rich flavor and underlying taste with every sip. Although optional, you can make a dirty martini of it even better by throwing in a lemon peel garnish to add that final sour touch.
Apple Martini
The apple Martini ranks right next to the classic vodka martini, except that this drink comes with a little twist. While the base ingredients for mixing cocktails are still the very same recipe, the apple martini throws in the fruity flavor of an apple with a rich green hue to catch the eye of anyone with the opportunity to behold this tasty beauty.
In contrast to the potato vodka used in the former, the apple Martini utilizes fruit-based flavored vodka, specifically apple-based fruit vodka. One way around this, if you do not have apple-based vodka, is to use small batch vodka or the normal grain vodka to make your best vodka and in throwing a little bit of apple-flavored liquor in there to give you that signature dry martini taste.
Bloody Mary
Unlike the name implies, it does not necessarily mean an overly sweet alcoholic drink with a strong taste. It just means something a little bit different from the usual was thrown into the recipe.
This drink is prevalently loved and goes perfectly well with every occasion. To make the Bloody Mary, all you need is two basic ingredients. First is your vodka of course to be the base of your drink and some tomato juice. For the pure taste neutral flavor of the vodka brand this drink, the potato-based vodka is one of your best bets to achieve the perfect mix.
Black Russian
Not surprisingly, from the name, the Black Russian is a very strong drink with a distinctive character complementary bold character that makes it stand out from other types of drinks. However, regardless of how it might seem, it is very easy to make with just two ingredients.
The first, of course, is your vodka, preferably the grain-based, premium vodka brand, which gives room for the other ingredient to stand out, and then a coffee liqueur. To spice things up a little bit more, we can throw in a cherry into the drink.
Screwdriver
The great thing about the screwdriver is that it could be served at brunch, at parties, and as a matter of fact, literally everywhere.
It's very easy to make and economical, requiring only two ingredients which you can get easier when you go grocery shopping at a convenience store. All you need is a classic vodka and freshly squeezed orange juice to create a boozy, fruity drink. For this type of cocktail, it is best to use the fruit vodka to really push in that burst of fruity flavor.
Kamikaze
Refreshing and just fancy enough to make your high-end cocktail hour all the more classy, the kamikaze combines your favorite vodka with fresh-squeezed lime juice and high-end triple sec to give you an unforgettable flavor you'll love from the first sip. The slight sweetness and smooth texture of potato vodka make it an ideal choice for this drink, letting the other flavors take a leading role while offering crisp vodka its own hints of flavor.
Ginger beer Vodka Tonic
It doesn't get much more classic than the vodka tonic, a simple-to-make drink that can be your go-to for any occasion. Tonic water and vodka are the only two ingredients for this easy drink, but you can add lemon or lime wedges for garnish if you want to do something a little extra. Potato vodka makes a great choice drink vodka for this drink, or you can go with grain vodka for a more muted flavor.
Vodka Sour
Another old-fashioned choice that makes the perfect cocktail for any occasion, a vodka sour has a distinctive taste that makes it a favorite of many drinkers. While there are a number of variations on this classic drink, the basic formula involves three components: vodka, sweetener, and citrus, for that distinctive sour taste. Use potato vodka to add a subtle sweetness to the drink's neat characteristic sour flavor.
Vodka Collins
A slight variation on a classic drink, a vodka collin is made with vodka, simple syrup, lemon juice, and soda water to create its refreshing signature flavor. You can substitute soda water with ginger ale and use fruit vodka for a sweeter flavor, or use grain vodka to let the sour flavor of vodka lovers the lemon juice be the star of the show.
Lemon Drop
Another citrusy mixed drink that tastes good, as just about everyone knows, lemon drops require sugar, lemonade, and fresh lemon. Add a lemon-based fruit liquor to give the drink its strength and to add the perfect complement to the fruity flavors of this drink. Garnishing the rim with a touch of sugar helps to add further sweetness to the overall flavor.
Vodka Cranberry
Another fruity mixed drink that packs an unmistakable flavor in every sip, a vodka cranberry is a no-frills cocktail made from vodka, ice, and cranberry juice. Fruit vodka adds a slight sweetness to the flavor, or you can use grain vodka for a more subtle end product. Squeeze a bit of lime into the drink to add another dimension to the flavor, then garnish with the wedge you used.
Cosmopolitan
Legendary for both its signature flavor and the colorful look of the drink, a cosmopolitan is made from vodka, lime juice, cranberry juice, Cointreau liqueur, and a lemon garnish. Use a fruit vodka to bring out the natural sweetness of the other ingredients to perfection, and you'll have a high-class drink that you can enjoy anytime.
Final Thoughts
Want to experience any of these drinks made right and discover more about how to enjoy your favorite liquors?
We'll help you learn more so that you can make the most out of every drink you enjoy. Visit the Town's End Stillhouse today!