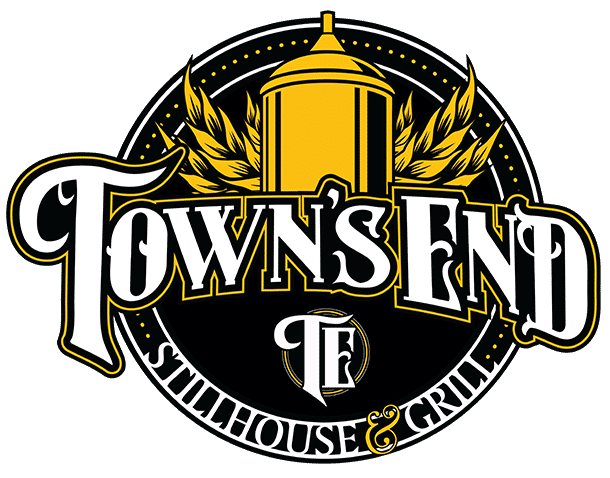 Subscribe to updates and events at Town's End Market.
Welcome to the House that Relationships Built!
Towns End Stillhouse and Grill was born out of an idea to create a place for those of us that live in and love the High Desert: for those whose roots are new or old, as well as for those that travel through. The TE team decided to do things right, with quality and handcrafted skill rarely seen anymore. From the smallest interior details to the large metal paneled façade, we wanted to "wow" people that share our love of well-made things. It's been a Cinderella project from the beginning, taking an ugly, empty cinder block building and creating a special place in The Village of Apple Valley, CA. We have traveled all over the country, looking for unique antiques and vintage items, that fit our theme, to showcase here for you. Our team's goal is to create an experience like no other in the High Desert, whether celebrating a milestone with family, a quiet evening with friends, or a special date night out. We aim to give you the best environment, food, in-house distilled liquor, and an experience that will be unsurpassed and remembered. Our in house grain to glass offerings will include vodka, whiskey, bourbon, and gin as well as a full bar and restaurant. We can't wait to share our Apple Valley restaurant with you and exceed all your expectations.
Cheers!
OUR
Mission
To use our team's collective creative talents to provide an experience unlike anything else in the local area through food, spirits, and atmosphere.
Our food experience will focus on the highest quality of fresh ingredients presented in a consistent, artistic way.
Our distillery experience will include locally handcrafted artisan spirits produced with time tested recipes to ensure premium quality, batch after batch.
Our atmosphere will be a destination experience, reflected in the unique industrial and antique decor, highlighted by a curated collection of items selected during the travel adventures of the Town's End team.
Subscribe to updates and events at Town's End Market.

VISIT TOWN'S END
22020 U.S. HWY 18 APPLE VALLEY CA (760) 961- TOWN (8696)